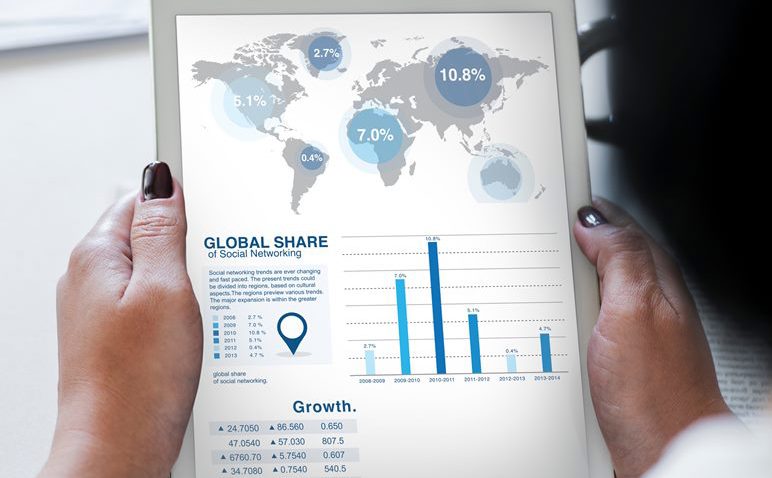 Best real estate websites 2020
Best Real Estate websites 2020 to research property information!
When doing research on property investing, it can be hard to know where to start and which websites provide information that is relevant and helpful. So we have created the below list of the best real estate websites to assist buyers who are self-educating and doing the leg work to prepare themselves for buying a property.
This list is not extensive and at the time of conducting the research, we have inserted top level comments about each service and we have left a score next to each site (out of 10) to reflect our experience when using.
Australian Bureau of Statistics
provides a large range of information about many topics. Both statistics and census data is publicly available, ranging from people, culture, employment, dwellings and more. If you want to dig deep into some area / location information, this would be a great starting point.
https://www.abs.gov.au/ - 8/10
SQM Research
has property data available including sale / rent history, they offer a paid valuation service, reports and some basic statistics for suburb profiling. Not our pick of the bunch as it appears to be quite simple however there is information available for buyers who are looking at a specific property or area to invest.
https://sqmresearch.com.au/index.php - 3/10
Microburbs
is a website which provides a wide range of information about a property, all in one location. The functionality of the website is simple and easy to use, no sign up to obtain some information about the property. It scores a property in many categories (e.g. tranquility score, family score, community score) which is unique. Worth checking out for some alternate data.
https://www.microburbs.com.au/ - 7/10
Walk Score
is a site providing another scoring system on convenience. The top level information for a property search is how convenient it is to access basic facilities, plus transit. There is other information available if there is desire to dig deeper however if quick and simple free information is what you seek, you can get it here.
https://www.walkscore.com - 4/10
RealEstate.com.au
- if you have not heard of this one, we might ask where have you been hiding! They are one of the largest property listing sites, they are generally ranked in position one or two in search results, they provide a good search tool for properties on the market, properties sold, value estimates and agent search. The only challenge with a large site like this is navigating all the information available. So if you are not sure what you are looking for, then you will likely miss it.
https://www.realestate.com.au/buy - 8/10
Domain.com.au
is another giant and competes with Real Estate. Domain provide the full range of information about properties, historical sales, and a whole lot more however the navigation and ability to find information is easier than Real Estate. The menu bar at the top has drop down lists to see more sections / topics which means less clicks on site to find information.
https://www.domain.com.au/ - 9/10
On The House
is a Core Logic business which also integrates with RealEstate.com.au. It lists properties for sale, for rent and provides a property search tool to look up information about properties which are not on the market. The property look up tool provides details about a property and an estimated value. There is an option to "improve this value" if you were a home owner looking up your own address, which takes you through to an external site referencing My Open Agent on myproperty.com.au website where your personal details are captured (for spam purposes surely) before the user can compare their property against others to self declare if their own property is better or not. The system then spits out an estimate based on the users input!!!
There is value from this site however I would take it all with a pinch of salt!
https://www.onthehouse.com.au/ - 4/10
Home Sales
is easy on the eye and appears to have a range of calculators / tools for different purposes (e.g. depreciation calculator). There is a find an agent look up tool along with the expected real estate search function. Little advertising and a huge resource of information under the news section.
https://homesales.com.au/ - 5/10
Property.com.au
is a basic site which is powered by Realestate.com.au. There doesn't appear to be advertising on this site and the properties are displayed in a simple format. Seems like the the listings are straight from Real Estate (which would make sense) so perhaps they are targeting an audience who doesn't like ads!
https://www.property.com.au/buy - 4/10
Again, this list is not extensive and we provide this information based on user experience on a desktop computer (smart devices not checked for responsiveness of sites). There are many other websites a buyer may want to review for other information such as:
Government sites - local, state and federal government websites to understand what projects are underway, due to commence or in planning stages. Infrastructure projects have significant influence on what may be happening in a local area or region. Examples such as airport developments, hospitals, roads, train lines can bring large workforces to an area, bolstering rental markets and reducing vacancies.
Shopping centres - there used to be an old saying, which may very well still ring true. It was said, where Coles is opening a shop, you know there is growth expected. This could probably be said for a number of other good retailer examples (i.e. Bunnings, Woolworths, etc.) however the theory was simple! These large retailers have a team dedicated to researching population growth, expanding communities and identifying opportunities to open a new store, so may as well look at this data too.
School catchment areas - this can have a large influence on homeowners with young families and for investment properties. Finding a property in the right catchment area can be the main deciding factor for some families and if you holding an investment property, that's great news for your capital growth and vacancy rates.
Alternatively, rather than do all this research yourself, you could
engage a buyers agent
who is crunching this data daily! It does cost to use their services however the benefits far outweigh the cost, especially after the first time you've experienced their service and what they can achieve.
Nonetheless, if you like spending countless hours researching property data between your busy lifestyle just to pocket the money (when you may still be guessing where to buy!) then we hope this information has proven helpful.
Associations & Institutions we work with