Applying for a Home Loan
Book your FREE Consultation Session!
Tell us how we can assist you!
Share your current journey and goals!
Let us do the hard work of finding a lender who matches your needs!
Let us share valuable information about applying for home loans!
Let us support you in your journey to buying a property!
Let's Do This!
Thank you for expressing your interest to learn the best way to apply for a home loan! We are excited to connect with you and learn how it is that we can assist.
Did you know that Mortgage Brokers write up to 60% of all home loans in Australia? Why? Competition, lender choice, product options and ensuring our clients' best interest comes first.
So by connecting with us, you are already on the path to ensuring you get the support you need to apply for a home loan!
---
How can we help you?
Click on this link to answer a few brief questions about you and then book an initial phone meeting with one of our team.
During our initial phone meeting we aim to learn all about you, understand where you are at with your plans, goals, property journey and discuss how we can assist you in preparing for a home loan application.
When booking an appointment, please select the 30min time slot so we have enough time to cover off what we need to.

Why use Fordable Mortgage Broker?
We charge NO FEES to our clients!
We have access to a large range of lenders!
We understand the various lender policies which saves you time from shopping around.
Whenever you need help with your home loan, you call us and we speak to the lender for you!
We partner with our clients for life, supporting them as their needs change.
And how much will all this cost you?
We do not charge our clients any fees! That's correct...... a service that works on your behalf and does not charge you anything!
How is this possible? If you apply for a home loan and we successfully secure the finance from the lender, you will be in a position to purchase a property. If you secure a property the lender accepts as a suitable security, contracts are exchanged and all parties involved proceed to settlement. When settlement is completed (keys handed over to new owner), the lender pays the Mortgage Broker an upfront commission for introducing you as new client to them. This is cheaper than having branches all around Australia, with rent, staff and other expenses to pay.
Book an appointment with one of our trusted Mortgage Brokers to start talking about your goals and objectives!
Stephen is always great to deal with and provides a level of customer services that goes above and beyond. His advice is always excellent - considered, carefully tailored to evolving circumstances, and accurate. Highly recommend. Emma
Let's Do This!
---
What happens after our initial phone call?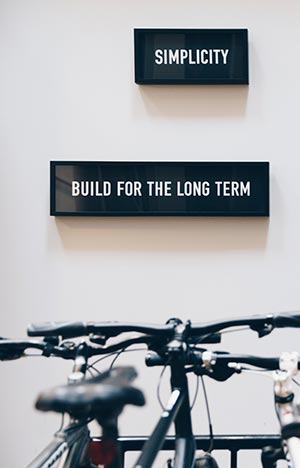 Of course every application is unique to the individuals involved however here is some detail of what to expect (for most finance applications) after our phone call:
We will request some additional information from you (i.e. income verification, your monthly living expenses) so we can crunch some numbers.
We will come back to you with an indication as to whether your borrowing capacity will meet your goals and objectives.
We will review lender policy and confirm borrowing capacity.
We will arrange for a face to face meeting so we can present the lender options to you.
We will work with you to collate the required documentation for your application.
We will prepare your application for signing and submit to your lender of choice.
---
What makes a good Mortgage Broker?
There are many traits however we believe the most important are:
A Professional Broker must care about their clients' needs first and foremost!
A Professional Broker must always want the best outcome for their client at all times!
A Professional Broker must listen and understand their clients' needs!
A Professional Broker must be a solution provider!
A Professional Broker must provide ongoing support after they have assisted a client!
A Professional Broker must be thorough and diligent with a clients' application!
A Professional Broker must share their knowledge to educate clients so they know what they are applying for!
There are many other items we could add to this list, however we believe you get the point........ it's all about you, and your money, so due care should be expected by the client.
Whether you are a first home buyer, looking for an investment property or a seasoned buyer with a bucket load of experience, we have the team and the dedication to work tirelessly on your finance application.
We pride ourselves on the results we achieve for our clients. We are proud of the experiences our client share in our Google Reviews. We offer as much information and support possible to educate our clients and we provide guidance to assist clients make the best decisions for their finance while partnering with our clients for the life of their home loans.
A quick thank you message
Here is a quick thank you message we would like to share with you from our Managing Director and Founder Stephen Ford.
Who is Fordable Property & Finance?
Fordable Property & Finance primary business is Mortgage Broking. We operate out of Newcastle and Sydney whilst also providing our Mortgage Broking services to clients across Australia.
We love assisting buyers get into the property market, providing ongoing support and working with our clients throughout their property journey to upsize, downsize or to grow their property portfolio if that's what they are looking to achieve.
Our Managing Director and Founder of Fordable Property & Finance started buying property in 2004 and has since grown his property portfolio to five properties. This was achieved through patience, through self education, by using the equity in each property to purchase the following and then letting the property market work its magic. There was no large inheritance, there was no quick easy path, there wasn't even high income to support property acquisitions. It was done through budgeting, learning how to leverage equity and time in the market.
I've known Stephen for many years and since he's started working in the finance its been great to speak with someone in the industry who cares about people achieving the best outcome for their finance. He shares stories about his own finance, how the market impacts him and is always willing to assist. Stephen has spent a lot of time working with me on my personal finance requirements and helped me negotiate the best solution for my family. I truly appreciate the insight and passion he demonstrates and looking forward to continuing to work with him into the future. Chris
Here is a short video from Stephen sharing his journey to date.
The most valuable service we find our clients receive is the support, education and guidance on how to apply for a home loan, then how to settle on a purchase. Thankfully this is the foundation for what our business represents..... 'Providing a safe option for your journey'.
We also live by another motto which is:
Believe | Achieve | Succeed!
We believe that most things in life are achievable, however it generally comes as a result of hard work! Professional sports people may have talents, however they work hard to win. Successful business men and women work hard at their craft to get ahead and climb the corporate ladder. Great parents work hard to support their family, care and support their children and none of this comes easily either.
Coming back to the topic of home loans, the same applies....... if you have a goal, believe that you can achieve that goal, work hard, budget, stay focused and do everything it takes to achieve the outcome you desire, you will succeed!

What does it take to be a home owner?
You need to save money for a deposit, prepare your personal finances to present an amazing application to a lender and have a trusted broker by your side who will represent your best interests throughout the whole process! We are here to help you do all this and want to see you get the property you desire.
So now that you have come this far, let's connect, discuss your personal situation and make a plan together!
Please complete your form and book an appointment in our online calendar.
Lets Do This!
Your full financial needs and requirements need to be assessed prior to any offer or acceptance of a loan product. Corporate Credit Representative 513965 is authorised under Australian Credit Licence 389328.
Awesome service! Helpful, honest, reliable, supportive, knowledgeable. Picking up the phone and calling. Using a broker was one of the best decisions we made. We had no idea how to go about finding a bank that would offer good service and great rates, Stephen knew exactly what to do. I recommend them to everyone! You won't be disappointed.
Stephen made the refinancing process extremely efficient and easy. All through the process we were informed at each stage and everything that was promised was delivered along with courtesy and a smile. I will continue to use Stephen for future transactions and recommend him to friends and family.
I couldn't be more impressed with the service provided by Stephen. What a thorough professional. Not only did he understand the huge amount of options provided to us, he was able to offer his obvious experience and help navigate the complicated jargon to enable us to make an informed choice. Our needs were completely understood, and we found Stephen to be reassuring, empathetic and patient. We felt confident we were completely looked after. Stephen, you went above and beyond and we are so gratef
"Stephen was great to deal with. We are not 'numbers' people and we need the personal touch above all else. Stephen delivered by connecting with us on a personal level while looking after the technical side of the loan process we needed in our buy/sell arrangements. Buying first then selling is a stressful thing, and so we feel Stephen made the process painless and as stress-free as possible. Thumbs up from us!"
Associations & Institutions we work with